History
The History of Laminated Beams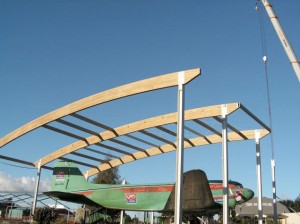 Laminated Beams Ltd occupied 60 Maleme Street, Greerton, Tauranga from 1985 to 2009 and obtained certification and licensing for the manufacture of glulam laminated beams and finger jointed timber. The business had an opportunity to go into a purposely built factory at Ashley Place, Papamoa in 2009, where it now resides.
The original Laminated Beams was incorporated in March 1990. Former shareholders Ken and Karin Treloar owned and operated the business until March 2008 when the current owners Grant and Leanne Paget purchased the business.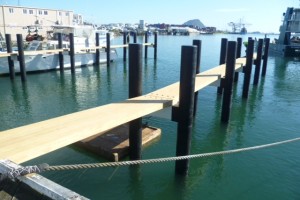 Over the years many different types of products have been manufactured. These range from curved portals for indoor swimming pool buildings, Department of Conservation bridges, to the more common structurally engineered beams and posts for use in residential and commercial construction. The company has also been involved in several export projects, specifically to Abu Dhabi & the Pacific Islands.
The business continues to supply to the building trade and specialised products are manufactured at customers' requests. Laminated Beams is certified by Asure Quality and is a supplier to major timber merchants Bunnings, Placemakers, Carters, ITMs, Mitre 10s, Timberworlds & Buildlinks.